Men's vest is designed to bring a symbol of maturity as well as elegance. A suitable suit will help adorn the luxurious and impressive beauty of the wearer. Here are the how to choose men's vest Simple but most attractive!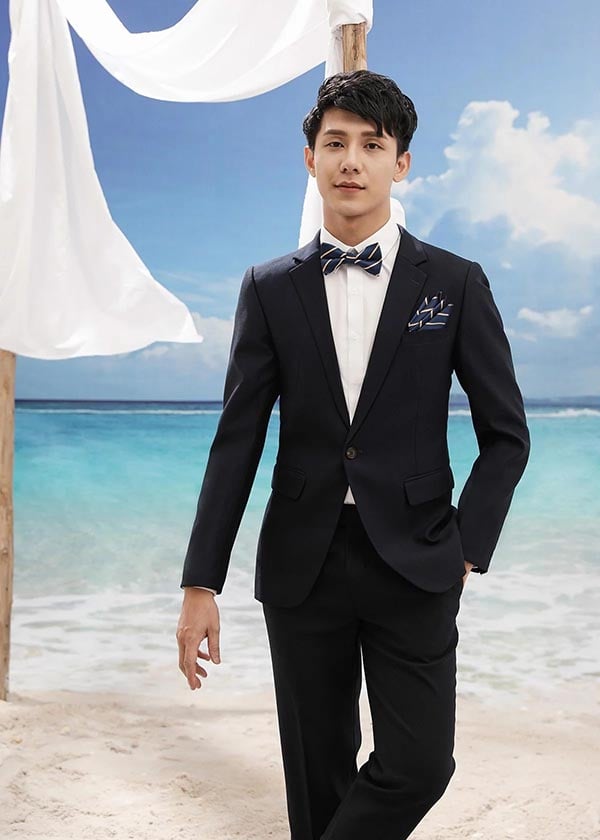 How to choose a men's vest beautiful and suitable for the body
1. How to choose a men's vest by material
How to choose a men's vest according to the fabric material not only brings durability but also creates beauty, suitable for the body, but also maintains the standing of the vests.
Men's vests made from cashmere fabric are usually soft, thin, durable, luxurious and wrinkle-free. They will often bring comfort without discomfort to you while moving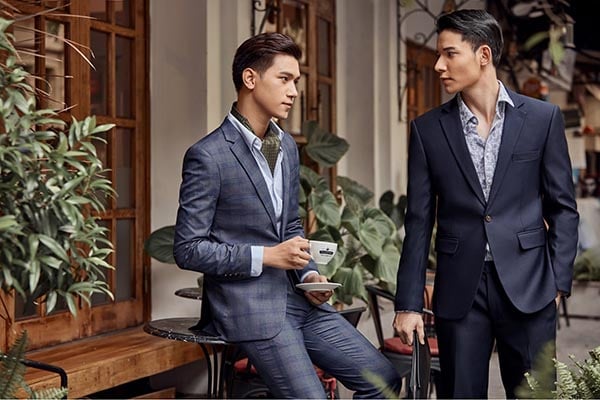 Vests with different materials will have their own unique advantages
see more
Men's vests sewn from khaki fabric are vests with bright colors and good absorbency, creating a comfortable feeling for the wearer. When combined with bows, it will create highlights to make you stand out more
Vests made from linen fabrics are modern vests with excellent sweat absorption ability. This material makes the vest very cool to wear, so they are very suitable for hot summer days
The type of vest made from cotton fabric is one of the thin, light and airy fabrics. However, they often create unwanted wrinkles.
2. How to choose a men's vest according to the number of buttons?
Based on each type of button, there will be ways to choose a men's vest suitable for each feature and occasion as follows
2.1 1 button vest
One-button vest offers a creative design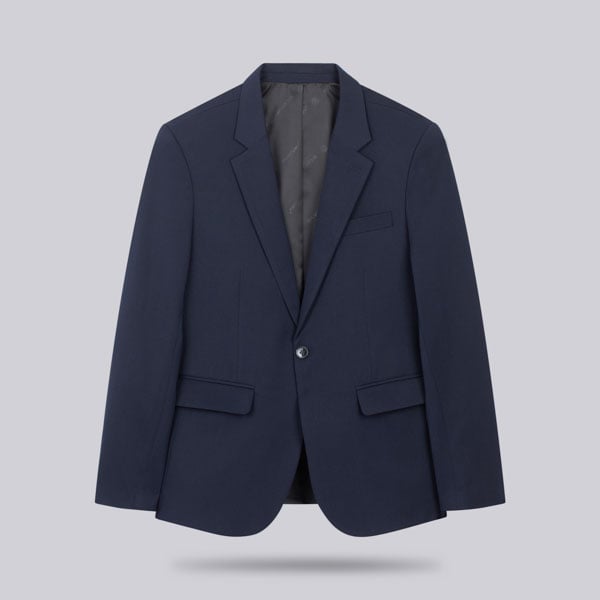 One-button Vest at Biluxury
One-button vest pocket at Biluxury
Luxury 1 button vest at Biluxury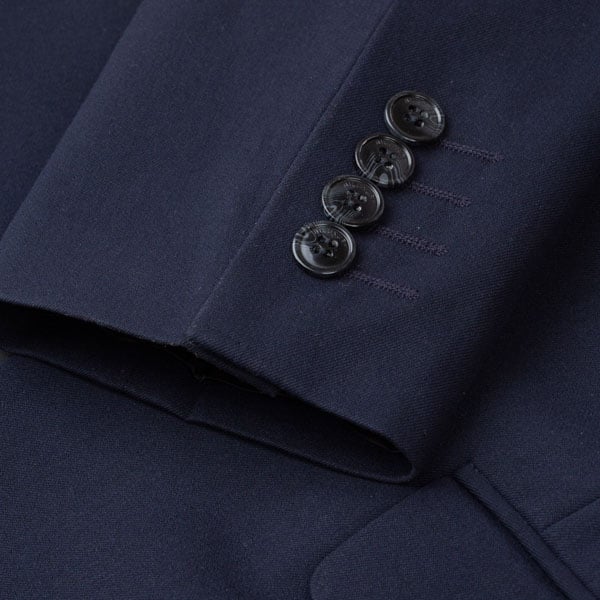 Premium 1-button Vest sleeves at Biluxury
1 button vest types: This is one of the typical vest types. These one-button men's vests are only suitable for those who are working in an unrestricted creative environment because they will create an impressive highlight, expressing your personality.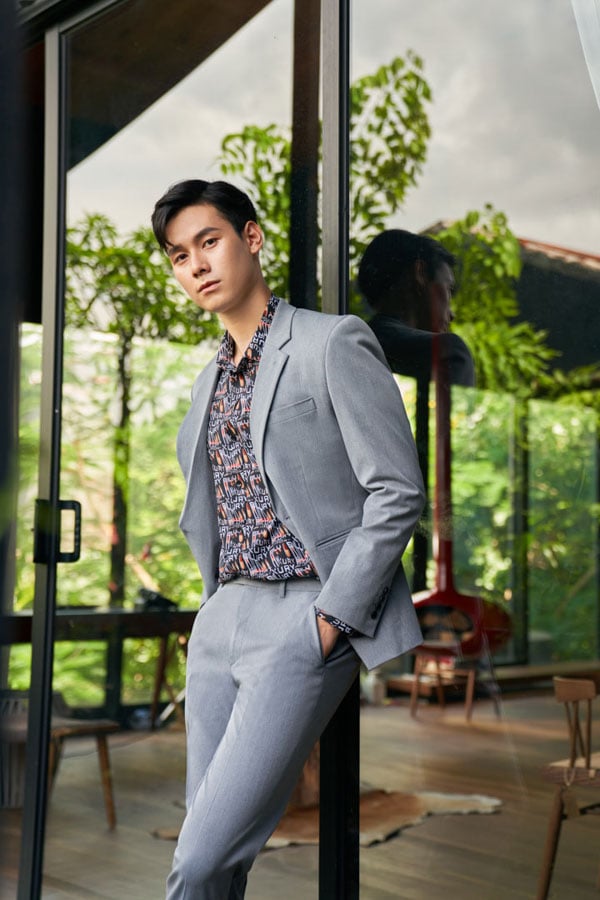 1 button vest to create an impressive highlight for your fashion style
2.2 2 button vest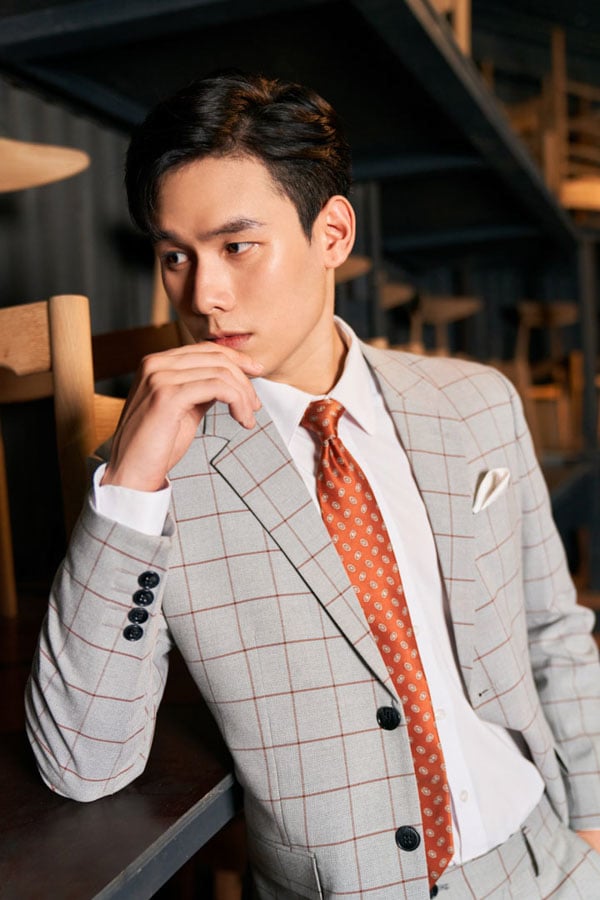 2 button vest brings modern design beauties
2 button vest at Biluxury
2 button vest pocket at Biluxury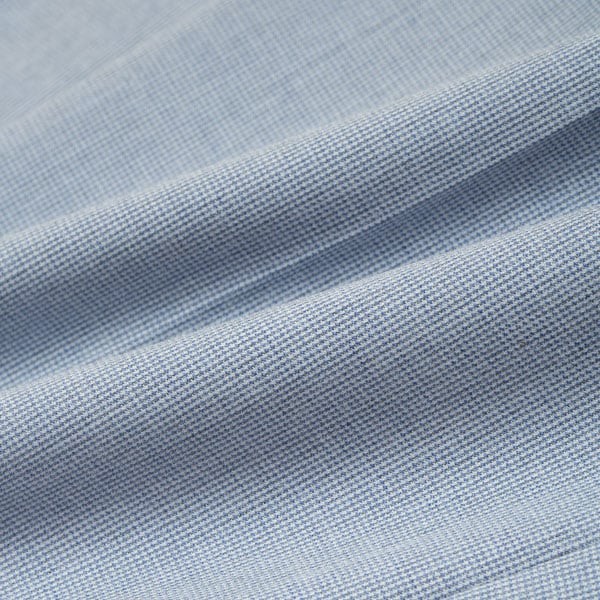 Material of 2 button vest at Biluxury
Types of 2-button vests: Almost, any men's vest brand has two-button vest models. Their design often brings modern beauty, becoming suitable for guys with small stature. Help them hack the height of their body
2 button vest helps you become more elegant and luxurious
2.3 3 button vest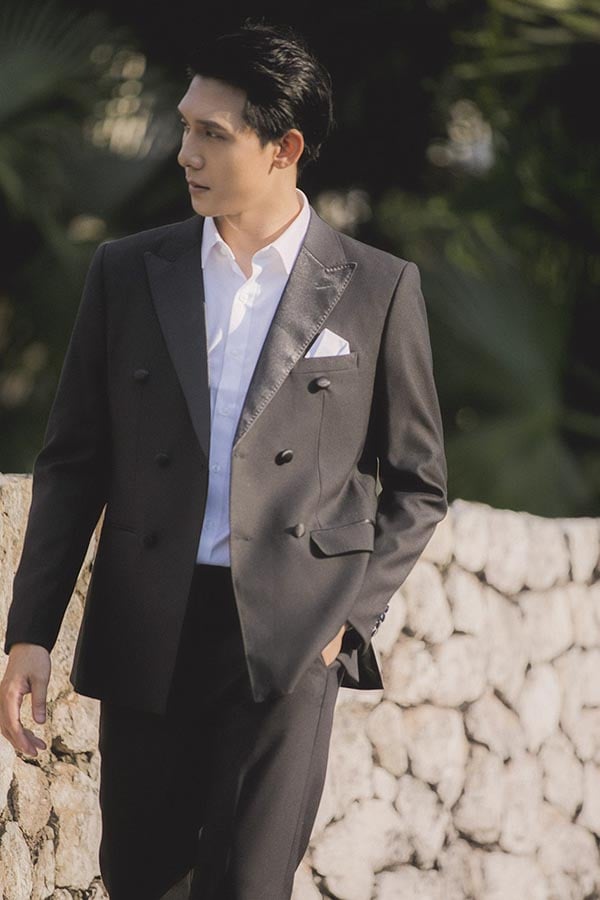 3-button vest is very popular and popular
Three-button vest types: These are the most common types of button-down vests. The shirt is usually designed with a V-shaped collar, the design is not too long. Make it possible for anyone to wear this shirt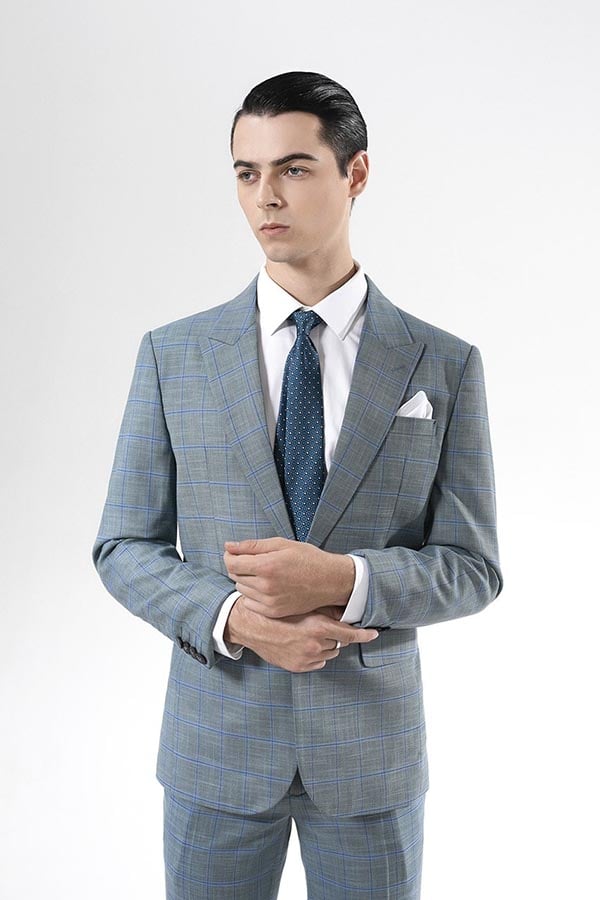 The 3-button vest is considered the most popular type of vest
3. How to choose men's vest by size
How to choose a suit Size is one of the most important factors. Make it easy for you to choose a shirt that suits your body shape. Add elegance and elegance to the outfit.
Shoulder length
How to choose a men's vest is based on the shirt length
A vest with the right shoulder length is the shoulder that will run straight along the shoulder, ending at the shoulder edge before running down the sleeve.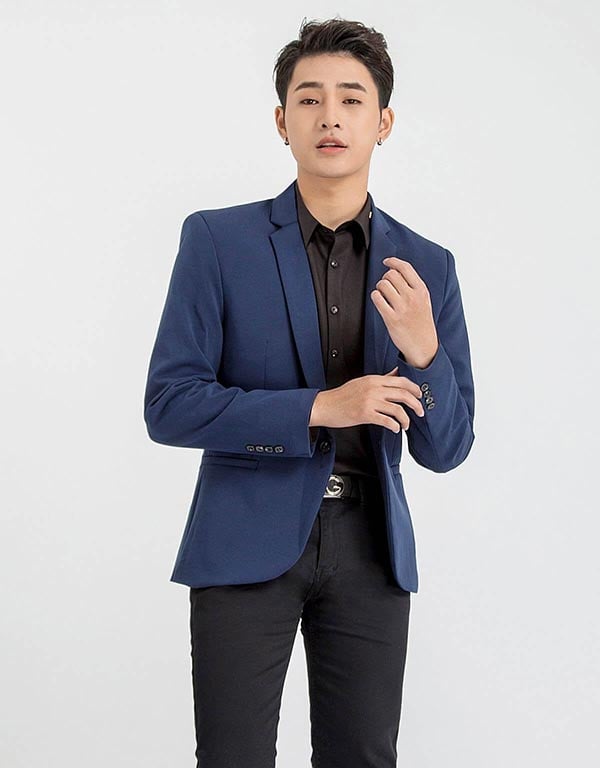 The shoulder length will determine the aesthetics of the shirt
see more
If you choose a vest with a tight shoulder length, it will create wrinkles at the top of the suit. If you choose a vest with wide shoulders, it will create gaps inside, making your shirt less formal.
Vest sleeve length
How to choose a men's vest The key is to choose the right sleeve length. It is advisable to leave the inner sleeve of the shirt exposed to the outside for about 1 to 2 cm.
Vest sleeves should show shirt sleeves
Too many shirt sleeves inside means your vest sleeves are too short. Covering the entire shirt will show that your vest has too long sleeves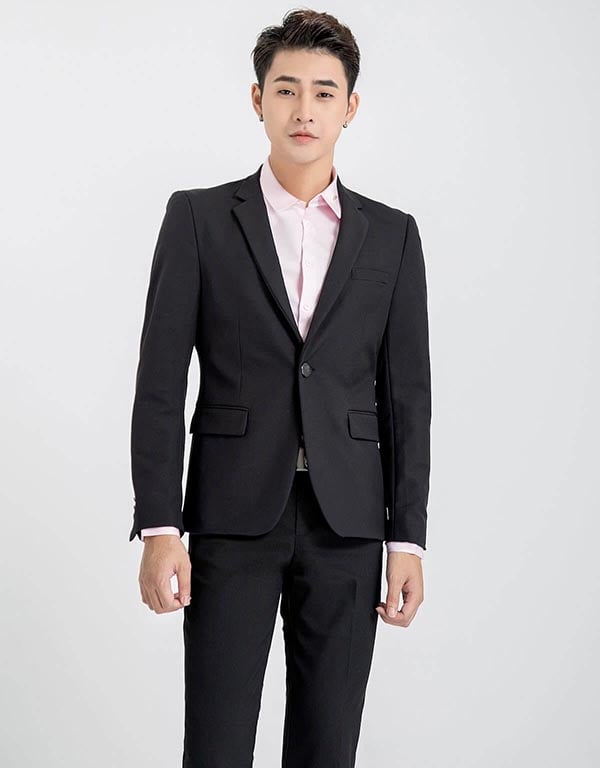 Sleeves of the vest have the right length
Collar part
Men's vest collar needs to hug tightly to the shirt
A suitable vest will have a neckline that hugs the shirt collar. If, after choosing a vest, there are still gaps between the collar of the vest and the collar of the shirt, it means that the collar of the vest is being sewn too wide. If you wear a vest that is too tight, it will create ripples just below the collar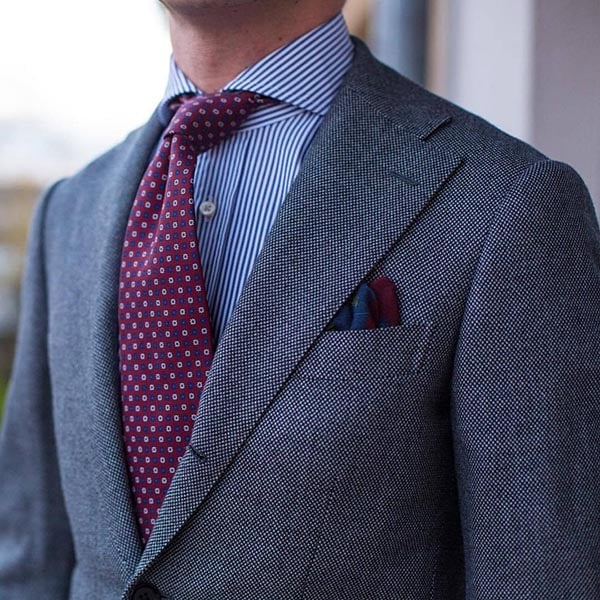 Men's vest collar designed to suit your body shape
Hug
When choosing a men's vest, pay attention to how tight the shirt is. A shirt with the right fit will make it easy to button up. Helps the two sides of the shirt to form a perfect intersection, without creating wrinkles on the shirt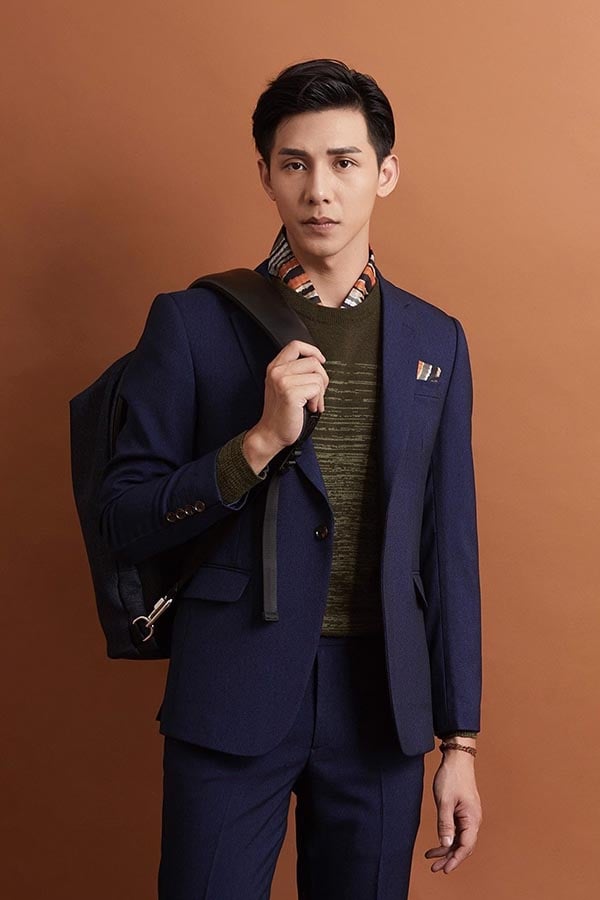 Vest has a moderate hug, very comfortable
When choosing vests that are too tight, the lapels will fall up. On the contrary, if you choose a wide vest, it will create gaps to create the feeling that you are "swimming" in your shirt.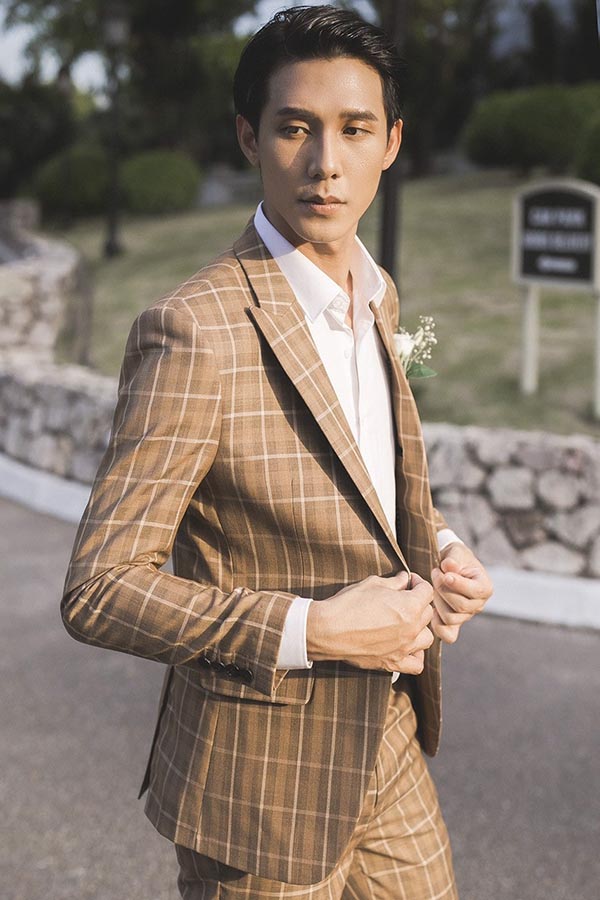 The vest brings comfort to the user
4. How to choose a men's vest according to your body shape
4.1 How to choose a men's vest for tall and thin people
Don't wear vertical stripes because you will look dry. Large horizontal stripes in the chest area can make your shoulders wider.
Avoid monochrome. If you only wear a men's vest of one color from head to toe, especially black, you will be thinner. Therefore, it is advisable to break the look by wearing several different colors.
Choose a color suit for skinny people
Choose a well-fitting men's shirt (body, slimfit). Baggy, untidy shirts will make you like a mast. However, a men's vest that is too tight will also emphasize your skinny upper body.
Avoid pointy toe shoes as they will make you look disproportionate. For balance, men's shoes should be square toe, or angled. If you play sports, square toe shoes are a bit difficult to find, you should avoid too round ones.
How to choose a men's vest Light colors: White, cream, light blue, light gray suits will help you look less skinny.
For tall and thin people, you should choose a light-colored vest
4.2 How to choose a men's vest for fat people
Stay away from men's suits with horizontal stripes, especially in the belly area. What you can wear proudly is a shirt and trousers with vertical stripes. Vertical stripes will pull your eyes down, making you look longer and slimmer.
How to choose a men's vest with a small striped men's vest is very suitable for you, especially with a black shirt. Small stripes are also great with black jeans or black trousers. For casual wear, you should look for corduroy, a lightweight material with very thin lines.
When choosing a vest for fat people, you need to stay away from horizontal plaid vests
Avoid split slits, especially on jackets, as the slit will focus attention on your butt. You can use a single slit or no split at all.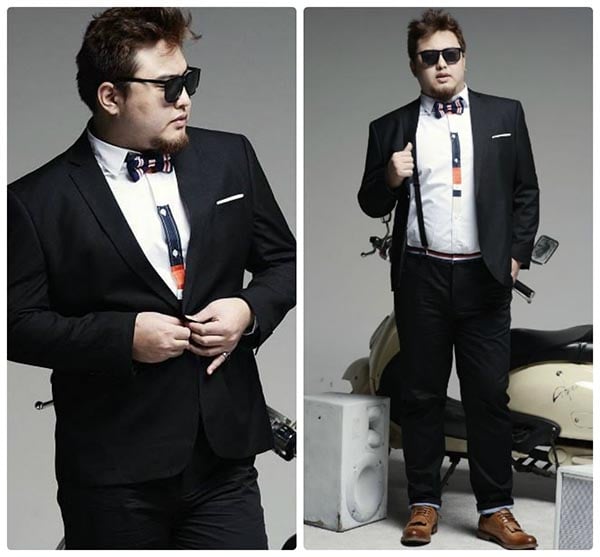 The way to choose a men's vest for fat people is a dark color set
4.3 How to choose a men's vest for short people
Should choose square toe shoes. Pointed shoes are only suitable when you are tall and the pant leg can cover most of the shoe. If you are small and your shoes are too big or long, you will look a bit like a clown. It is advisable to increase the height of the shoes and wear long pants that cover the heels of the shoes.
You can use ties, necklaces or hats so that your face becomes the focus of attention instead of your height. – For small people, the large motifs on the clothes will drown them. Should choose small motifs, white or black. – Try to use textures that are proportionate to your body shape.
Wear pants with a short bottom (bottom is the distance from the crotch to the waistband) to make your legs appear longer.
Choose a slim neckline. A large neck will make your body disproportionate. If it is too short, you should look for a tie that is small and short.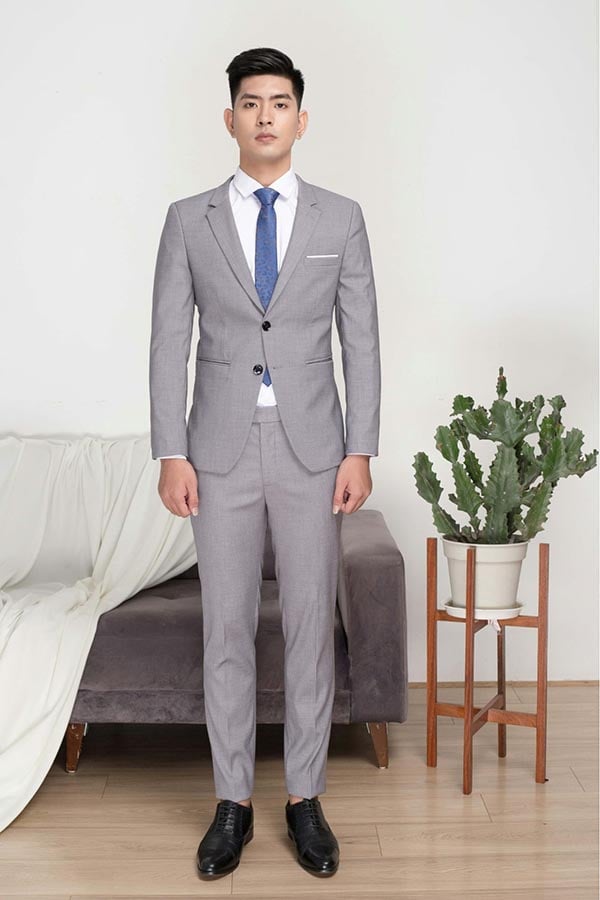 How to choose a men's vest for short people is light-colored clothes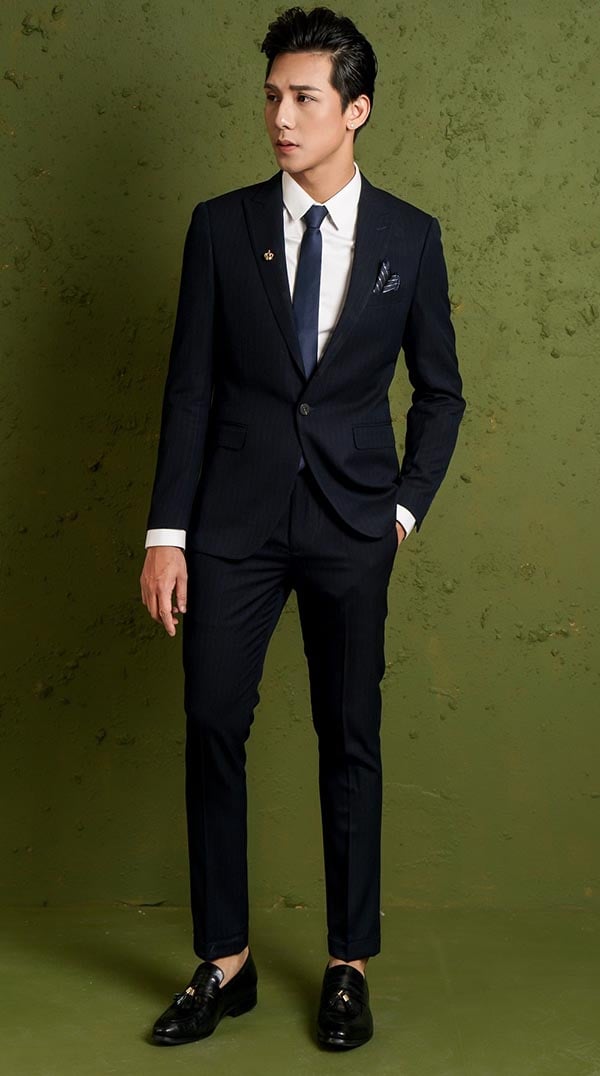 Choose a vest with a slim, high collar
5. How to choose a men's vest according to the fabric material
Korean/Singaporean cashmere fabric: How to choose a men's cashmere vest that needs to be soft but firm and shiny, not wrinkled. This material helps you feel comfortable, not constrained when moving.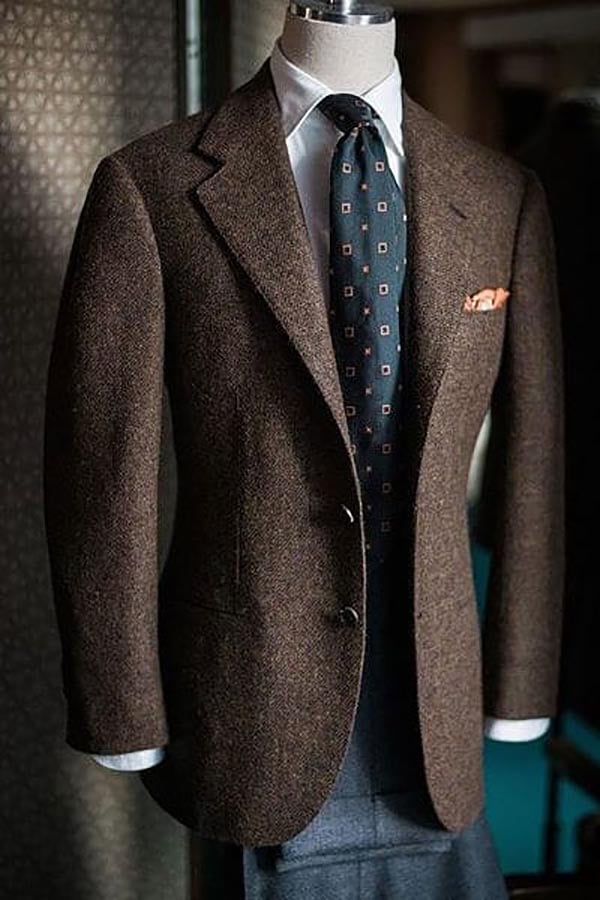 Vest with high quality cashmere material
Vest sewn from khaki fabric: Khaki fabric is preferred, especially in hot days. Thanks to its good sweat absorption ability and diverse designs, gentlemen can combine with a bow tie to stand out more at parties.
Khaki material is suitable for outings with friends
Linen fabric: This is also a good choice for summer weather. Vest sewn from thin and light linen fabric, difficult to crease when exercising strongly. When sewing a vest from this material, you should sew a little wider than your body.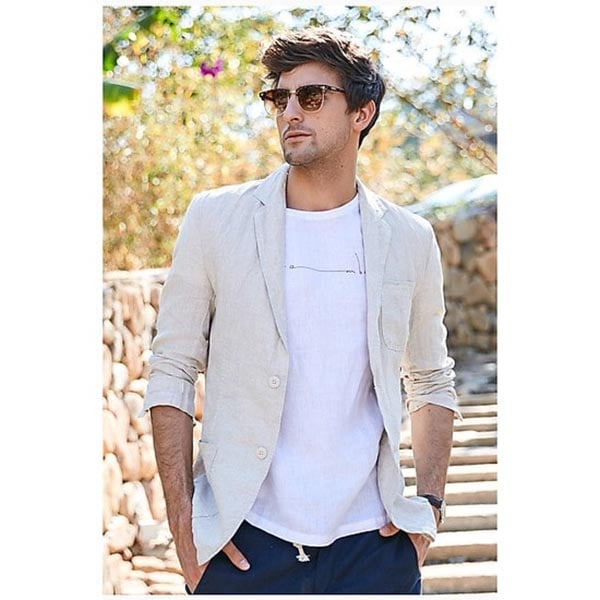 How to choose a men's vest with thin and light linen material in summer style
Vest sewn from cotton fabric: Cotton material is quite popular in garment, so its applicability is very high. By choosing a men's vest from cotton fabric, you can freely choose based on the design, color, and texture of the vest.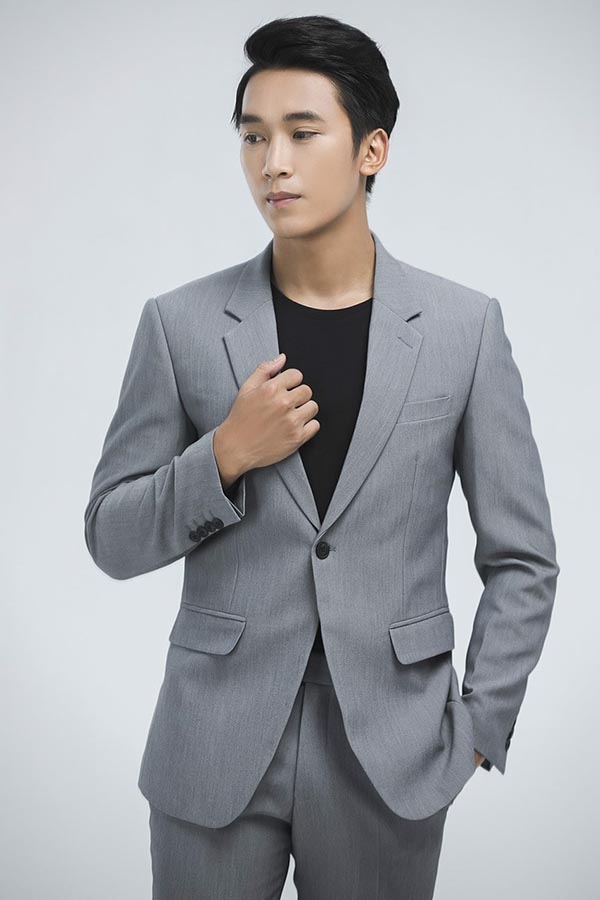 Choose a simple men's vest with neutral tones
Besides, there are some materials for making vest such as linen suitable for summer weather, woolen fabric, velvet will help you keep warm in winter.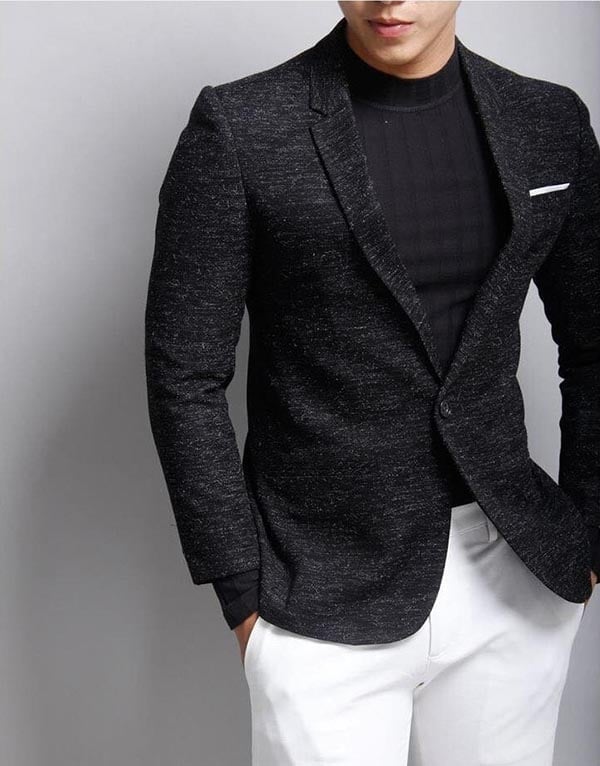 Warm winter velvet vest
6. Some tips when choosing a vest
When trying on a vest, remember to button all the buttons and straighten your arms up and down to see if the shirt is too tight or not. Pay attention to the shoulders, armpits because this is the detail that makes you most uncomfortable when choosing a suit that is too tight.
Besides, you should not choose a vest that is too wide. If the shoulder length is not the right size, it will cause the bodice to turn outward, creating a very bad shape.
The formula people often use to easily choose the right shirt size is Shirt width = Bust measurement + 10cm or 12cm
When choosing a men's vest, try on the shirt and exercise gently
7. Summary of tips to keep a nice men's vest
After knowing how to choose men's vestyou take steps to keep the vest more beautiful
Stay away from dry cleaning: Dry cleaning uses a lot of detergents, strong chemicals, and the impact force during cleaning the vest will damage the internal connections. Make your vest quickly degrade, lose color and lose its original form
Do not use the vest continuously for many days: The vest also needs time to breathe and the process of evaporating moisture. Therefore, if you wear the vest continuously, it will make the shirt appear more wrinkles, more difficult to elastic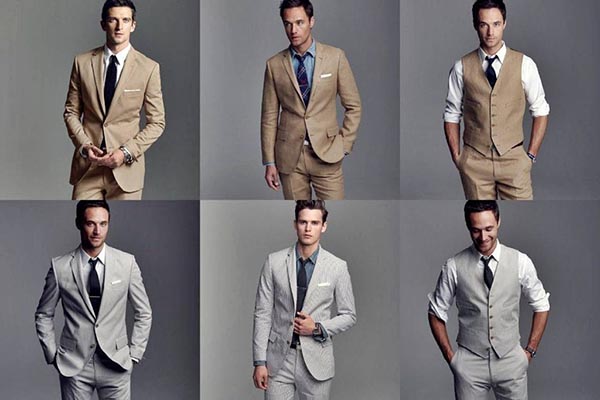 Should change different types of vest when wearing
Invest in a padded coat hanger at the shoulder to help preserve and preserve the shirt's form in the best way
Biluxury is one of the places to sell beautiful and prestigious men's vests. Always bring vest models suitable for men's physique. Help you become more elegant and more organized in parties and conferences
Know how to choose men's vest You have been able to adorn yourself with a luxurious and polite style. Become more attractive and impressive in appointments and meetings.
see more


Chuyên Mục: Thời Trang

Website: https://thoitrangeverest.vn/